Director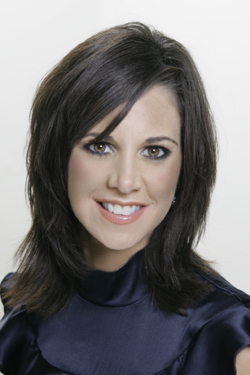 Jill Hasty McNew, owner and artistic director, is certified to teach dance through written and oral examination by Dance Masters of America (DMA). She is the President of Dance Masters of America Chapter 33 including parts of Alabama, Georgia, and Tennessee. Jill has won many choreography awards at DMA and has served as Junior and Senior Protégé Choreographer, which is the highest honor a choreographer can receive at DMA Chapter 33.
Jill was awarded National Dance Teacher of the Year by the Company Dance Faculty. She received this honor at the Company Dance National Finals in the summer of 2008. She was awarded the Company Dance Educator Award regionally in Birmingham in 2011 and in Memphis in both 2008 and 2006.
Jill has judged for Starlight Dance Competitions both regionally and nationally. Starlight is the sister competition of Company Dance. Jill has also judged nationally for the Dance Masters of America prestigious solo titled competition.
Jill was included in the 2006-2007 edition of the Heritage Registry of Who's Who. The Registry selects and distinguishes individuals throughout North America who have attained a recognizable degree of success in their field of endeavor and thereby contributing to the growth of their industry. The edition will be made available at the Library of Congress in Washington DC, as well as major libraries throughout North America.
Jill was seen in the Hannah Montana Movie in the "Hoedown Throwdown" scene, and was also seen in the Hannah Montana "Hoedown Throwdown" video.
Jill is the director and also a choreographer for the Jill's Studio of Dance Company Dancers. Jill's Company Dancers have competed and received top honors at both the regional and national level. Jill's Company Dancers have also won many National titles. Jill's Company Dancers were awarded National Studio Champions at the 2011 Company Dance National Finals in Hollywood, California. They were also awarded National Teen Performance of the year. Past JSD National Champions were seen on the Great American Dance Challenge on FSN and the 2002 Company Dance finals on ESPN2.
Jill has had title holder winners for DMA Chapter 33 in each division: Little Miss, Petite, Junior, Teen and Miss. Jill has also had 5 students chosen as Company Dance Teacher Assistants, and two of those students were then selected as Company Dance Apprentices and selected to the Company Dance Hall of Fame. Jill has also had several students chosen as Pulse Protégés. Jill has had two students make it to the Las Vegas round for "So You Think You Can Dance," and one has made the Top 50. Jill's student, Claire Callaway, also toured with Taylor Swift as a dancer on her "Fearless" and "Speak Now" tours.
This year, several pieces choreographed by Jill won top honors at each competition. "Britney" won Teen Best of Radix and Teen Faculty Choice at HDJ as well as being the highest scoring Teen routine at HDJ. "Dancing Machine" won Mini Best of Radix as well as Mini/Junior High Voltage Winners at NRG. "Haunted Mansion" won Junior Faculty Choice and highest scoring Junior routine at HDJ, as well as DMA Grand Champions. "Instant Replay" won Mini Faculty Choice and highest scoring Mini routine at HDJ. "Dance Like Yo Daddy" won DMA Grand Champion and also a choreography award. "Piece By Piece," choreographed by Blake McGrath, won Senior Best of Radix and was the Battle Royale winner in New Orleans at The PULSE. "The Light That Never Fails," also choreographed by Blake McGrath, won the Battle Royale regionally at The PULSE in New Orleans. "Stutter," choreographed by Sara Laine McNew won Senior Faculty Choice and was the highest scoring Senior solo at HDJ.
This year, Jill's student, Sara Laine McNew, received NRG National Prodigy, HDJ Assistant of the Year, HDJ National Agency Winner and signed with Go 2 Talent Agency. This year 30 of her students were scholarship winners. Several of those students consistently won scholarships at each convention.

In 2014, Jill's Senior Company Dancers were selected by America's Got Talent to perform in front of the celebrity judges in Newark, New Jersey. It was an incredible experience and the second time her dancers have been selected to perform in front of the celebrity judges. From 25,000 auditioning acts, Jill's Studio of Dance was among the 350 that were chosen.
Jill goes to many conventions and workshops throughout the country to learn and stay current in dance. She has also been a guest teacher for different organizations and various studios. She enjoys taking classes at Broadway Dance Center in New York. In addition to attending conventions, she also brings master teachers to the studio. Brian Friedman, Blake McGrath, Tyce Diorio, Nick Bass, Ray Leeper, Greg Russell, Nick Florez, tWitch Boss, Allison Holker, Sonya Tayeh, Tucker Barkley, and Albert Cattafi are just some of the master teachers that she has brought in.
Jill received her training in the areas of tap, ballet, and jazz. During those years, she competed in DMA Competitions, and performed at Panoply and other local events. She then went to Mississippi College and earned a Bachelor of Science degree in Elementary Education. While in college, she taught dance at various studios in the Jackson area. She received many honors in college, such as homecoming queen, Miss Mississippi College, class favorite, Student Body Attorney, and Who's Who Among American Colleges and Universities, and was chosen to the Mississippi College Hall of Fame. Jill was also a college cheerleader. Her squad won the UCA Division II National College Cheerleading Championship three out of the four years she was there. Jill choreographed the dance portion of the routine every year. She also choreographed the Mississippi College productions of "The Music Man," "Oklahoma," and "Hello Dolly." She performed in "Oklahoma," and played the role of Zaneeta in "The Music Man." While in college, Jill also choreographed for and judged several Junior Miss pageants. During her senior year, she and her sister opened their own dance studio, Showstoppers Studio of Dance. In that same year, she was invited to teach jazz at the National Association of Dance and Affiliated Artists (NADAA) Convention in Mississippi. In 1991, Jill returned to Huntsville to marry her husband, Brian.
Jill taught sixth grade at Huntsville Middle School for four years. She is active in many community affairs. She is a member of the Gothic Guild, whose purpose is the preservation and restoration of Historic Huntsville and Madison County. She is also a sustaining member of the Junior League of Huntsville. Jill and Brian are active members of Southwood Presbyterian Church.